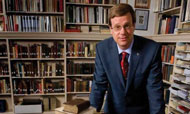 Their support is a key element to promote sport at school
Back to the School Directors Toolkits
How to promote the importance of sport at school
A Toolkit for School Director

8. Implement a comprehensive physical activity program with quality physical education as the cornerstone
A comprehensive physical activity program describes what a physically educated student should know and be able to do. It emphasizes meaningful content, which includes:
• Instruction in a variety of motor skills designed to enhance child and adolescent development.
• Fitness education and assessment that allows for students to understand and improve their physical well-being.
• Development of cognitive concepts related to motor skills and fitness.
• Opportunities to improve social and cooperative skills.
• Opportunities to increase the value placed on physical activity for health, enjoyment, self-expression, and confidence.
Learning Objective
The learning objective of this step is to provide knowledge about what physical education curriculum content should include and about the importance of a sound physical education program for the understanding and adopting a healthier way of living of students.
Online Resources