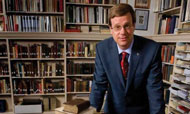 Their support is a key element to promote sport at school
Back to the School Directors Toolkits
How to promote the importance of sport at school
A Toolkit for School Director

7. Implement health education that provides students with the knowledge, attitudes, skills, and experiences needed for lifelong healthy eating and physical activity
Health education provides formal opportunities for students to acquire knowledge and learn essential life skills that can foster healthy behaviors, such as physical activity and healthy eating. Taught by qualified teachers, quality health education includes instruction on essential topics and skills that protect and promote physical, social, and emotional health and safety and provides students with ample opportunities to practice health enhancing behaviors. State-of-the-art health education features a sequential curriculum consistent with state or national standards, adequate instructional time, and assessment to improve students' knowledge and skills.
School health education aims to help students develop the knowledge and skills which are needed to make informed decisions, practice healthy behaviours and create conditions that are conducive to health. School health education can be delivered in a number of different ways, depending on a country's needs and available resources. It can be taught as a specific subject, as part of other subjects such as science, home economics, mathematics and agriculture, or ideally as a combination of both. Health education policies that focus on diet and physical activity ought to:
• provide knowledge and skills, and help to develop attitudes about the relationship between a good diet, physical activity, and health.
• address the safe preparation of food and its consumption as an essential positive and enjoyable aspect of life.
• allow students to have the opportunities to practice important skills, such as decision-making about food and physical activity.
• allow students to identify not only barriers to being physically active and making healthy food choices, but also solutions to overcome the identified barriers.
• provide media and marketing literacy to students, especially related to foods and non-alcoholic beverages. Involve teachers who have received the best possible training and are equipped with the knowledge and skills necessary to effectively impart health messages to students.
Learning Objective
The learning objective of this step is to give knowledge and skills how school directors can implement approaches for developing health education in schools, which goes beyond simply increasing physical education activities.
Online Resources