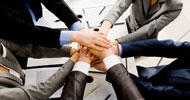 As a result of the exploitation activity a number of associated partners officially joined the project in order to contribute to the improvement of the project impact on their target groups, and to ensure the project sustainability by continued use of the project deliverables over the next years.

The associate partners of the Not Only Fair Play project are organisations interested in the promotion of sport at school. All associated partners share the project objectives and are willing to contribute to their achievement.

Institutions and organisations interested in becoming associated partners of the Not Ony Fair Play project can contact the national coordinators of the project.
Back to the Associated Partners
NAME OF THE ORGANISATION
Associazione sportiva "Dolphin club Acqui"
TYPE OF INSTITUTION
Sport organisation
NAME OF CONTACT PERSON 1
Stefano Lovisolo
EMAIL OF CONTACT PERSON 1
BRIEF DESCRIPTION OF THE ORGANISATION
The sports club "Dolphin club Acqui" works in the field of swimming and water-fitness, courses for children and adults, competitive swimming team, partnership projects with schools and territory.
HOW THE ORGANISATION WILL CONTRIBUTE TO THE DISSEMINATION AND EXPLOITATION OF THE PROJECT RESULTS
The Dolphin Club Acqui will contribute by placing posters and brochures at the club location and further explaining the project mission and the same will be done at events outside the club location. The club will also make use of the information and strategies provided by the project.