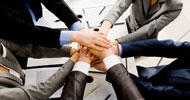 As a result of the exploitation activity a number of associated partners officially joined the project in order to contribute to the improvement of the project impact on their target groups, and to ensure the project sustainability by continued use of the project deliverables over the next years.

The associate partners of the Not Only Fair Play project are organisations interested in the promotion of sport at school. All associated partners share the project objectives and are willing to contribute to their achievement.

Institutions and organisations interested in becoming associated partners of the Not Ony Fair Play project can contact the national coordinators of the project.
Back to the Associated Partners
NAME OF THE ORGANISATION
RBC 4A Aywaille (ID number 0524)
TYPE OF INSTITUTION
Sport Organisation
ADDRESS
Hall sportif communal d'Aywaille – Esplanade du Fair-Play, rue de la Heid, 1 – 4920 Aywaille
NAME OF CONTACT PERSON 1
Michel Sottiaux
EMAIL OF CONTACT PERSON 1
NAME OF CONTACT PERSON 2
Pierre Sottiaux
EMAIL OF CONTACT PERSON 2
BRIEF DESCRIPTION OF THE ORGANISATION
Basketball club affiliated to AWBB (Wallonia-Brussels Basketball Association). ID number: 0524
Created in the years 1949-1950.
Currently: 11 teams of young people – 4 senior teams: 2 masc. – 2 fem.
+/-250 members
HOW THE ORGANISATION WILL CONTRIBUTE TO THE DISSEMINATION AND EXPLOITATION OF THE PROJECT RESULTS
RBC 4A Aywaille will make the NOFP project and its outputs known to its members.