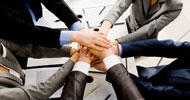 As a result of the exploitation activity a number of associated partners officially joined the project in order to contribute to the improvement of the project impact on their target groups, and to ensure the project sustainability by continued use of the project deliverables over the next years.

The associate partners of the Not Only Fair Play project are organisations interested in the promotion of sport at school. All associated partners share the project objectives and are willing to contribute to their achievement.

Institutions and organisations interested in becoming associated partners of the Not Ony Fair Play project can contact the national coordinators of the project.
Back to the Associated Partners
NAME OF THE ORGANISATION
Asociația "Rotaract Curtea Domnească Iași"
NAME OF CONTACT PERSON 1
Botezatu Sonia Iuliana
EMAIL OF CONTACT PERSON 1
BRIEF DESCRIPTION OF THE ORGANISATION
The purpose of Rotaract is to provide an opportunity for young men and women to enhance the knowledge and skills that will assist them in personal development, to address the physical and social needs of their communities, and to promote better relations between all people worldwide through a framework of friendship and service.
Our club has been created almost a decade ago and has been actively involved in helping the local community through various projects.
HOW THE ORGANISATION WILL CONTRIBUTE TO THE DISSEMINATION AND EXPLOITATION OF THE PROJECT RESULTS
• Exchange of experience and expertise during and after the project
• Participation in the Dissemination of the project information
• Promotion of the information about the project to our network of contacts
• Contribution to exploitation and sustainability of the project results