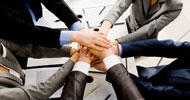 As a result of the exploitation activity a number of associated partners officially joined the project in order to contribute to the improvement of the project impact on their target groups, and to ensure the project sustainability by continued use of the project deliverables over the next years.

The associate partners of the Not Only Fair Play project are organisations interested in the promotion of sport at school. All associated partners share the project objectives and are willing to contribute to their achievement.

Institutions and organisations interested in becoming associated partners of the Not Ony Fair Play project can contact the national coordinators of the project.
Back to the Associated Partners
NAME OF THE ORGANISATION
Lower Secondary School No. 2 with Bilingual Classes in Działdowo
TYPE OF INSTITUTION
Public School
ADDRESS
13-200 Działdowo, ul. Sportowa 1
NAME OF CONTACT PERSON 1
Elżbieta Zakrzewska
EMAIL OF CONTACT PERSON 1
NAME OF CONTACT PERSON 2
Beata Biernacka
EMAIL OF CONTACT PERSON 2
BRIEF DESCRIPTION OF THE ORGANISATION
Lower Secondary School No. 2 with Bilingual Classes name of Queen Jadwiga in Działdowo is a school whose main purpose is to stimulate students' passion for learning and development of their talents and interests.

The school received the title of the Champion School in Talents Discovery - for interesting and innovative initiatives to support the students' abilities.

Sport is a strong point of the school. Students are successful in many sports, for example: basketball, chess, baseball.
Every year the school can be proud of many winners and finalists of the provincial subject competitions and high exam results.
HOW THE ORGANISATION WILL CONTRIBUTE TO THE DISSEMINATION AND EXPLOITATION OF THE PROJECT RESULTS
• Information about the project on the school website and in the local media.
• Dissemination of information about the project among institutions cooperating with the school.
• Sharing of experiences.
• The use of expertise and the project results in further work school.