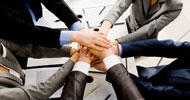 As a result of the exploitation activity a number of associated partners officially joined the project in order to contribute to the improvement of the project impact on their target groups, and to ensure the project sustainability by continued use of the project deliverables over the next years.

The associate partners of the Not Only Fair Play project are organisations interested in the promotion of sport at school. All associated partners share the project objectives and are willing to contribute to their achievement.

Institutions and organisations interested in becoming associated partners of the Not Ony Fair Play project can contact the national coordinators of the project.
Back to the Associated Partners
NAME OF THE ORGANISATION
Enable Foundation Romania
ADDRESS
Dorobanti Street no.13, 700301
NAME OF CONTACT PERSON 1
Ionel-Radu Tutu-Mihalache
EMAIL OF CONTACT PERSON 1
BRIEF DESCRIPTION OF THE ORGANISATION
ROMANIA ENABLE FOUNDATION was established in 2013 as a legal entity of private law, autonomous and apolitical, non-governmental and non-profit.
MISSION: To promote the social inclusion of people with disabilities and other disadvantaged groups, by respecting human dignity and diversity.
VISION: A modern society where differences between people are recognized and valued, and persons with disabilities are citizens active and involved in community life, bringing added value to the process of development.
Motto of the organization - Change the paradigm: People with disabilities have skills!
Along the time the foundation has been involved in various activities promoting the social and educational inclusion of students with disabilities. By getting involved in this project, enable will reach the children with disabilities and will encourage them to practice sports activities.
HOW THE ORGANISATION WILL CONTRIBUTE TO THE DISSEMINATION AND EXPLOITATION OF THE PROJECT RESULTS
Exchange of experience and expertise during and after the project
Participation in the Dissemination of the project information
Promotion of the information about the project to our network of contacts
Contribution to exploitation and sustainability of the project results
Involvement and support of organization of sports activities