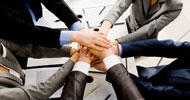 As a result of the exploitation activity a number of associated partners officially joined the project in order to contribute to the improvement of the project impact on their target groups, and to ensure the project sustainability by continued use of the project deliverables over the next years.

The associate partners of the Not Only Fair Play project are organisations interested in the promotion of sport at school. All associated partners share the project objectives and are willing to contribute to their achievement.

Institutions and organisations interested in becoming associated partners of the Not Ony Fair Play project can contact the national coordinators of the project.
Back to the Associated Partners
NAME OF THE ORGANISATION
US Lesquin
TYPE OF INSTITUTION
Sport Organisation
ADDRESS
32 rue d'Iena 59810 Lesquin
NAME OF CONTACT PERSON 1
Bruno Denglos
EMAIL OF CONTACT PERSON 1
BRIEF DESCRIPTION OF THE ORGANISATION
US Lesquin is a French Football team, founded in 1920. They are based in Lesquin, Nord-Pas-De-Calais. They are playing in the French amateurs championship.
HOW THE ORGANISATION WILL CONTRIBUTE TO THE DISSEMINATION AND EXPLOITATION OF THE PROJECT RESULTS
US Lesquin commits to talk about the project to its members and network and will exchange about its experience during and after the project.