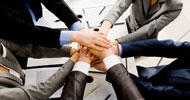 As a result of the exploitation activity a number of associated partners officially joined the project in order to contribute to the improvement of the project impact on their target groups, and to ensure the project sustainability by continued use of the project deliverables over the next years.

The associate partners of the Not Only Fair Play project are organisations interested in the promotion of sport at school. All associated partners share the project objectives and are willing to contribute to their achievement.

Institutions and organisations interested in becoming associated partners of the Not Ony Fair Play project can contact the national coordinators of the project.
Back to the Associated Partners
NAME OF THE ORGANISATION
Organization for dissemination of knowledge "Misal"
ADDRESS
15 Hristo Botev Street
NAME OF CONTACT PERSON 1
Todorka Todorova Pavlova
EMAIL OF CONTACT PERSON 1
BRIEF DESCRIPTION OF THE ORGANISATION
The organisation "Misal" is a non governmental organisation, specialized in provision of training in vocational and key competences fields for employed and unemployed persons from all ages and social groups.
The organisation has been registered in 1992 under the Law for the non profit organisations in the district court of Veliko Tarnovo.
It has been registered in the central register of the ministry of justice for work in public favour. Licensed by NAVET.
HOW THE ORGANISATION WILL CONTRIBUTE TO THE DISSEMINATION AND EXPLOITATION OF THE PROJECT RESULTS
Exchange of experience during and after the project implementation.
Sharing information about the project among the members and partners of the organisation.