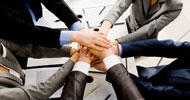 As a result of the exploitation activity a number of associated partners officially joined the project in order to contribute to the improvement of the project impact on their target groups, and to ensure the project sustainability by continued use of the project deliverables over the next years.

The associate partners of the Not Only Fair Play project are organisations interested in the promotion of sport at school. All associated partners share the project objectives and are willing to contribute to their achievement.

Institutions and organisations interested in becoming associated partners of the Not Ony Fair Play project can contact the national coordinators of the project.
Back to the Associated Partners
NAME OF THE ORGANISATION
Zinev Art Technologies Ltd.
TYPE OF INSTITUTION
Company
ADDRESS
Mladost 4, building 425
WEB SITE
www.artsbg.net, www.zatbg.org
NAME OF CONTACT PERSON 1
Silvia Georgieva Ivanova
EMAIL OF CONTACT PERSON 1
BRIEF DESCRIPTION OF THE ORGANISATION
Zinev Art Technologies Ltd. is a company established with the purpose of developing, implementing and managing European projects and providing consultations in the following spheres: culture, art, tourism, Internet-based activities, vocational training.
The members of the ZAT team have a serious experience in providing SMEs and non-government organizations with EU project development and implementation services, with a substantial number of successful projects for the years of its existence. Vocational training and increasing the qualifications of the human resources are major factors for improving the competitiveness of Bulgarian enterprises. Understanding these necessities, ZAT participates in a number of initiatives, connected with provision of training and consultancy services for SMEs or persons, willing to start up their own initiatives.
ZAT has been involved in such EU projects as "eTalent" /eLearning/, "Michelangelo" and "OnAir" /Comenius, LLP/, "REVIT" /KA3, LLP/, "I am not scared" /KA1, LLP/, "Archilandia skills: Supporting the future through the restoration of the past" /OP "Human resources development"/ project; and the running project "Goerudio" /LLP - KA4MP/.
HOW THE ORGANISATION WILL CONTRIBUTE TO THE DISSEMINATION AND EXPLOITATION OF THE PROJECT RESULTS
The organization is going to participate in the exchange of experience and expertise during and after the project.
www.artsbg.net, www.zatbg. We are going to participate in the dissemination of the project information and are about to publish project related news on our web-site.
We are going to promote the information about the project to our network of contacts.
We are going to contribute to the exploitation and sustainability of the project results.