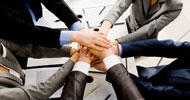 As a result of the exploitation activity a number of associated partners officially joined the project in order to contribute to the improvement of the project impact on their target groups, and to ensure the project sustainability by continued use of the project deliverables over the next years.

The associate partners of the Not Only Fair Play project are organisations interested in the promotion of sport at school. All associated partners share the project objectives and are willing to contribute to their achievement.

Institutions and organisations interested in becoming associated partners of the Not Ony Fair Play project can contact the national coordinators of the project.
Back to the Associated Partners
NAME OF THE ORGANISATION
Bilecik Belediyespor Basketbol Kulübü
TYPE OF INSTITUTION
Sport organisation
ADDRESS
T.C. Bilecik Belediye Başkanlığı İstiklal Mah. Ertuğrulgazi Cad. No:7 Merkez / Bilecik
NAME OF CONTACT PERSON 1
Yeşer Karabulut
EMAIL OF CONTACT PERSON 1
BRIEF DESCRIPTION OF THE ORGANISATION
Bilecik Belediyespor Basketbol Kulübü is a Basketball club. It was established ten years ago, it is a related with Bilecik city Municipality and Bilecik Municipality supplies the club activities. It is the first and the basketball club which played at 3. League professionally and now playing at regional league. It supports new players by summers basketball schools, regional tournaments. Hundreds of players are licensed players of the club and find opportunity to go better clubs in big cities. It also tries to develop the increase the popularity of sport and organize sports events to promote sport at schools.
HOW THE ORGANISATION WILL CONTRIBUTE TO THE DISSEMINATION AND EXPLOITATION OF THE PROJECT RESULTS
The role of Bilecik Belediyespor Basketbol Kulübü in this project includes;
-Exchange of experience and expertise during and after the project
-Participation in the Dissemination of the project information
-Promotion of the information about the project to our network of contacts
-Contribution to exploitation and sustainability of the project results