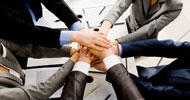 As a result of the exploitation activity a number of associated partners officially joined the project in order to contribute to the improvement of the project impact on their target groups, and to ensure the project sustainability by continued use of the project deliverables over the next years.

The associate partners of the Not Only Fair Play project are organisations interested in the promotion of sport at school. All associated partners share the project objectives and are willing to contribute to their achievement.

Institutions and organisations interested in becoming associated partners of the Not Ony Fair Play project can contact the national coordinators of the project.
Back to the Associated Partners
NAME OF THE ORGANISATION
Bilecik Gençlik Hizmetleri ve Spor İl Müdürlüğü
TYPE OF INSTITUTION
Public Body
ADDRESS
Stadyum Sk. No:33, 11040 Bilecik Merkez
NAME OF CONTACT PERSON 1
Güliz Şimşir
EMAIL OF CONTACT PERSON 1
BRIEF DESCRIPTION OF THE ORGANISATION
Bilecik Gençlik Hizmetleri ve Spor İl Müdürlüğü is a Provincial Directorate representing Ministry of Sport and Youth. There are 81 Directorates throughout the country and all are responsible for all official things, papers , certificates, licences, leagues, organizations and activities about sport. Directorate has many sports places and officers/trainers serving the city. It also has many clubs on different sports.
HOW THE ORGANISATION WILL CONTRIBUTE TO THE DISSEMINATION AND EXPLOITATION OF THE PROJECT RESULTS
Directorate will help project partners ;
- support places during the sports event,
- disseminate the results of the project on web page
http://bilecik.gsb.gov.tr/
-inform BIMEM about the future sports meetings in order to present the project activities to potential beneficiaries