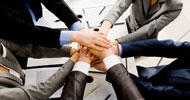 As a result of the exploitation activity a number of associated partners officially joined the project in order to contribute to the improvement of the project impact on their target groups, and to ensure the project sustainability by continued use of the project deliverables over the next years.

The associate partners of the Not Only Fair Play project are organisations interested in the promotion of sport at school. All associated partners share the project objectives and are willing to contribute to their achievement.

Institutions and organisations interested in becoming associated partners of the Not Ony Fair Play project can contact the national coordinators of the project.
Back to the Associated Partners
NAME OF THE ORGANISATION
Bilecik Hatem Private High School
TYPE OF INSTITUTION
Academic High School
ADDRESS
Beşiktaş Mahallesi Polis Okulu Karşısı Kafadar Villaları Yanı Merkez BİLECİK
NAME OF CONTACT PERSON 1
Mutlu Selen Haşit
EMAIL OF CONTACT PERSON 1
BRIEF DESCRIPTION OF THE ORGANISATION
Hatem Schools is the most rapidly growing educational organization in Turkey. It is a chain of private schools of all type, kindergarten, primary, secondary, high school and vocational high school. The number of schools are 30 now but Hatem Schools is planning to have 99 schools in three years time.
We are always using new methods and technology on education. By the help of F.S Education (Fast Student) system we can check the personal educational performance and in a monthly period, we are sharing the test timetable, additional classes, group works, marks with our parents.
We are promoting creativity and innovation.
We also support students who managed to balance sport and study together. We provide scholarships for those students and their families do not pay for our school.
HOW THE ORGANISATION WILL CONTRIBUTE TO THE DISSEMINATION AND EXPLOITATION OF THE PROJECT RESULTS
Hatem Private High School will disseminate the results of the Not Only Fair Play project through our website and also through chain of Hatem Private Schools, through discussions with partners,through our teaching and learning activities with school pupils, teachers, and parents.