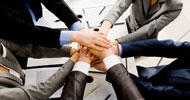 As a result of the exploitation activity a number of associated partners officially joined the project in order to contribute to the improvement of the project impact on their target groups, and to ensure the project sustainability by continued use of the project deliverables over the next years.

The associate partners of the Not Only Fair Play project are organisations interested in the promotion of sport at school. All associated partners share the project objectives and are willing to contribute to their achievement.

Institutions and organisations interested in becoming associated partners of the Not Ony Fair Play project can contact the national coordinators of the project.
Back to the Associated Partners
NAME OF THE ORGANISATION
VšĮ "eMundus"
TYPE OF INSTITUTION
Non-profit Organisation
NAME OF CONTACT PERSON 1
Vida Drąsutė
EMAIL OF CONTACT PERSON 1
NAME OF CONTACT PERSON 2
Neringa Kelpšaitė
EMAIL OF CONTACT PERSON 2
BRIEF DESCRIPTION OF THE ORGANISATION
Public institution "eMundus" was established in 2009 in order to streamline research and implementation activities in the area of education and concerning with the use and adaptation of information and communication technologies in different spheres. Since the beginning of 2012 the vision was supplemented taking very important aspect for the society development - cultural and healthy lifesyle promotion.
The mission of eMundus is actively promote the knowledge society, while creating and developing services related to innovations, ICT as well cultural aspects, healthy lifestyle, practical adaptation of them in education and community activities, seeking to ensure the quality of cooperation and unity between different generations and different social groups.
HOW THE ORGANISATION WILL CONTRIBUTE TO THE DISSEMINATION AND EXPLOITATION OF THE PROJECT RESULTS
eMundus team develops and use innovations, follows the demands of society and takes challenges in educational sphere while collaborating with various educational institutions in Lithuania and in Europe.
The institution also organize various kind of activities: seminars, conferences, courses, workshops, are coordinator or partner in various international projects where main auditorium is teachers, students.
Therefore we will spread the information in verbal form and in presentations during the events. We uploaded information about project online:
http://www.emundus.eu/en/activities/associated-projects/