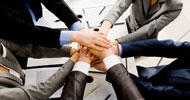 As a result of the exploitation activity a number of associated partners officially joined the project in order to contribute to the improvement of the project impact on their target groups, and to ensure the project sustainability by continued use of the project deliverables over the next years.

The associate partners of the Not Only Fair Play project are organisations interested in the promotion of sport at school. All associated partners share the project objectives and are willing to contribute to their achievement.

Institutions and organisations interested in becoming associated partners of the Not Ony Fair Play project can contact the national coordinators of the project.
Back to the Associated Partners
NAME OF THE ORGANISATION
Gruppo Fratres G.Nesi
TYPE OF INSTITUTION
Association
ADDRESS
vicolo Misericordia 7
WEB SITE
www.fratreslastra.org
NAME OF CONTACT PERSON 1
Damiani Guido
EMAIL OF CONTACT PERSON 1
NAME OF CONTACT PERSON 2
Mattia Cafaggi
EMAIL OF CONTACT PERSON 2
BRIEF DESCRIPTION OF THE ORGANISATION
Fratres is a voluntary association, which promote healthy lifestyles. Its main aims is prevention and blood donoations.
HOW THE ORGANISATION WILL CONTRIBUTE TO THE DISSEMINATION AND EXPLOITATION OF THE PROJECT RESULTS
Contribution about connections between sport activities and good lifestyle, during Campaings of Association in the local area and in regional events.