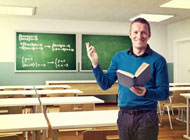 Teachers of all subjects can contribute to promote sport at school
How to Use Sport as a Means to Acquire Life Skills, Including Strategies of Communication with Families
A Toolkit for Teacher of All Subjects

3. Previous experiences and projects at school
The aim of this step is to suggest planning experiences that have focused on reflections on the promotion, through sport, of life skills and key skills of citizenship, taking into consideration the different socio – educational aspects.
Project: "Sport , Language & Culture"
A cross – curricular learning experience including the following activities:
Sports activity: beach volley courses and minor sports activities.
Language enhancement: beach volley courses held in English language.
Hiking and sightseeing: visits to the main Art Cities (Venezia, Gorizia, Trieste), the lagoon and canals of the old coast road , the mouth of the river Tagliamento.
Datini Institute " Live Sports"
The project was carried out in different school years. All students were involved together with teachers of Literature, Psychology, IT, Maths, Science, History, Geography, Tourism.
A students' office was set up to identify and promote sports activities. A survey on the needs and activities within the school was carried out. Each activity was divided into parts and students in charge of supervising it were appointed.
Learning Objective
The activities carried out in the project have developed the following skills:
• Collaborate and participate by working in groups, interacting, managing conflicts, thus contributing to common learning
• Act autonomously and responsibly. Each participant had to demonstrate to be able to respect the rules and share the common values of sports culture.
• Learning to learn by planning one's own learning

The project allowed to carry out educational experiences useful to:
• Enhance socialization and the empowerment process
• Improve the skills to observe reality in order to enhance and increase environmental, anthropological, naturalist, topographic and orientation knowledge.
• Spending free - time by bringing into play the skills acquired at school.
• Self – perception of the body and the movement to enhance one's self – esteem.
Online Resources