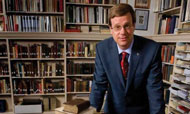 Their support is a key element to promote sport at school
Back to the School Directors Toolkits
How to promote the importance of sport at school
A Toolkit for School Director

5. Use a multi-component approach to promote physical activity in young people
It is important to ensure physical activity programmes use a multi-component approach, such as changing the school environment, implementing changes to the curriculum and incorporating a family-based element. Successful programmes tend to use multi-component approaches, such as offering a combination of additional physical education lessons, behavioural modification lessons and adding activity breaks throughout the day. In contrast, programmes that have used an education only approach, have demonstrated no effect on physical activity levels in children. This may be because classroom-based lessons tend to focus on conveying information rather than offering children the opportunity to experience or practice the activities.

Strategies:
• use a multi-component approach to promoting physical activity to support change and development.
• use strategies that combine educational, curricular and environmental elements, for example, additional PE lessons, cross curricular activities and playground markings.
• focus on increasing the variety of physical activity opportunities available throughout the day, for example, measures to increase active travel, daily activity sessions, active classroom breaks and physical activity homework.
• Include elements of behaviour change such as goal setting and self-monitoring alongside additional physical activity opportunities.
Learning Objective
The learning objective of this step is to show physical activity must be regarded on a broader aspect when it comes to introducing it in school. This step aims to show successful programmes tend to use multi-component approaches.
Online Resources