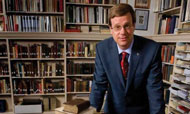 Their support is a key element to promote sport at school
Back to the School Directors Toolkits
How to promote the importance of sport at school
A Toolkit for School Director

3. Establish a school health council
A network of relevant stakeholders (e.g. school staff, parents, local community groups, health organizations) and effective collaboration is necessary for implementing physical activity programmes in the specified settings (e.g. school, community) and to disseminate health messages on physical activity through relevant media. Such networking and building of partnerships requires shared values, mutual respect and skilful articulation of arguments among stakeholders. It also includes agreement on common objectives that bring value to all stakeholders.
A change of plan on physical activity requires leadership and multisectoral coordination. Where possible, this could draw on existing mechanisms or structures; otherwise, a coordinating team may be established with relevant stakeholders. Broad representation on the coordinating team is recommended. The appropriate roles for the coordinating team should be identified according to the local context and may include those suggested below: ¬ to coordinate actions of different sectors and stakeholders; ¬ to create an environment for stakeholders to pursue their strategies and actions; ¬ to facilitate the development and implementation of a national action plan and programmes, including resource mobilization; ¬ to monitor programme implementation; ¬ take responsibility for developing coordination between different administrative levels (i.e. national, regional, local).
Learning Objective
The learning objective of this step is to give knowledge and skills on how to establish a school health council. Such council can include many different stakeholders and support the school in its policy to promote sports in school.
Online Resources