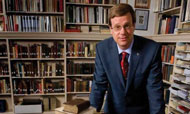 Their support is a key element to promote sport at school
Back to the School Directors Toolkits
How to promote the importance of sport at school
A Toolkit for School Director

1. Assess the school's health and physical activity policies and programs and develop a plan for improvement
Self-assessment and planning provide structure to a coordinated school health program in the way that a map provides guidance to a driver. The self-assessment describes where the program is now, and the plan provides the destination and directions to make improvements. A school health plan is most likely to be effective when it is based on a systematic analysis of existing policies and practices, guided by insights from research, and developed by an team that includes teachers, parents, school administrators, students, and the community.
The overall analysis should be not only content analysis (of existing or not existing) materials and initiatives, but also should include opinions of all stakeholders in the process of developing and implementing PE programs – students, teachers and other school staff. For that purposes evaluation questionnaires might be developed. In terms of assessment criteria the analysis should point out the accuracy, acceptability, feasibility and affordability of the PE policies and programs.
The purpose of the assessment is to help schools conduct a clear, complete, and consistent analysis of their PE curricula and policy. The results can help schools enhance existing curricula, develop their own curricula, or select a published curriculum, to be appropriate and effective for the delivery of high quality physical education in schools. In turn, a high quality curriculum can improve the school's ability to positively influence motor skills and physical activity behaviors among students.
Learning Objective
The learning objective of this step is to give school directors knowledge of the importance of assessing school's health and physical activity policies and programs in order to work for their improvement
Online Resources