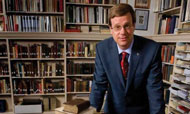 Their support is a key element to promote sport at school
Back to the School Directors Toolkits
How to promote the importance of sport at school
A Toolkit for School Director

10. Include a family or home-based element
Research demonstrates that programmes often do not sufficiently address the barriers hindering a child's activity level. For interventions to be successful, it is important that professionals use parent's and carer's views on what helps and hinders physical activity to inform programme design. For example, it has been noted that children are more likely to participate in physical activity if their parents or carers enjoy and are supportive of the activity. Research has shown that parents and carers are more supportive of an activity if it is easy to access, is provided in a safe environment and has activities for other members of the family available at the same time.

Strategies
• Involve parents and carers in the planning and delivery of activities for children.
• Work with parents and carers to identify what they think makes an environment a safe place for their child to play.
• Keep parents and carers informed of any physical activity initiatives or schemes available to their children.
• Provide parents and carers with information on local physical activity opportunities the whole family can take part in.
Learning Objective
The learning objective of this step is to give school directors knowledge on how to work with parents as stakeholders who can support the school in its activities to promote sports.
Online Resources