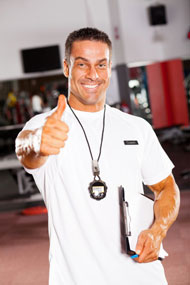 They are the main point of reference for students at school
Back to the Physical Education Teachers Toolkits
How to Motivate Students
Who Are Not Usually Involved In Physical Education Activities
A Toolkit for Physical Education Teacher

Introduction
The toolkit was developed and shared among partners, taking into account the different approach to physical education in both school systems and trying to integrate the two contributions, to offer teachers an opportunity for discussion and debate.
Physical education teachers at the secondary level have more influence on a student-athlete's attitude and work habits than at any other point in their athletic career.
Motivating students is one of the toughest jobs that physical education teachers have. There are so many forces influencing students that if coaches are lucky enough to get them to participate in, they may have a tough time keeping them involved and working hard.
The skills required to the people who have the task of training young people through different fields and disciplines are large and, in order to be effective, they must take into account the degree of motivation that can be produced in their students. The physical education teacher has a really great tool to make students participate: the game, which then, once structured with specific rules and techniques, becomes sport.
'Physical Education, Physical Activity and Sport have been shown to impact positively on the extent to which young people feel connected to their school; aspirations of young people; the extent to which positive social behaviors exist within the school; and the developments of leadership and citizenship skills'.
Stead & Neville 2010.
'More physically fit children have improved brain function, higher academic achievements scores and superior cognitive performance than less fit children'.
Caddock 2012.
Longitudinal studies suggest that academic achievement is maintained or enhanced by increased PE, physical activity, or sports participation. Similar to other whole-school improvement strategies, using PE and sport to improve whole-school standards works best when:
- Senior leadership, particularly the head teacher, plays a role in the planning and implementation of the work;
- Pupils and staff involved are carefully identified;
- PE and other subject departments work collaboratively to develop strategies and high-quality resources; and
- The method of evaluation is considered in the planning stage rather than the implementation stage.
The Youth Sport Trust (YST) has been working with schools in the UK to understand how PE and sport can be used to improve whole-school standards in a replicable and sustainable way. Through doing this, we have developed a framework that schools can use to determine which types of strategies might be most suitable for use both in different school contexts and for different groups of pupils.