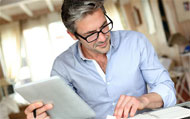 This section allows a constant communication and sharing of information among the project partners as far as the activities for the different intellectual outputs are concerned.

Each project partner uploads to this section on a three month basis.
Back to the Work in Progress List
click here for the printable version

Partners' Institution:
RENASUP

Project's period (from/to):
01 January 2015 - 31 December 2016

Activity concerned:
Transversal Activity 1: Preparatory Activity

Objectives of activities carried out:
Preparatory activity has the aim of receiving the contents of the project.

The objectives of this section are to define and agree within the partnership a clear, consistent and complete workplan and the methods, processes and tools to ensure the feasibility of the activities and the achievement of the expected results.

Description of activities carried out:
- Analysis of all the phases of the project
- Involvment of schools whose objective is to promote an ethical approach to sport.

Evaluation of the work undertaken:
- Each person of RENASUP team has been matched with specific tasks.
- RENASUP is satisfied with the tools, calendar and communication strategy.