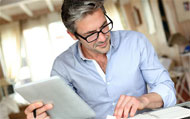 This section allows a constant communication and sharing of information among the project partners as far as the activities for the different intellectual outputs are concerned.

Each project partner uploads to this section on a three month basis.
Back to the Work in Progress List
click here for the printable version

Partners' Institution:
Istituto Professionale Francesco Datini

Project's period (from/to):
01 January 2015 - 31 December 2016

Activity concerned:
Transversal Activity 5: Exploitation

Objectives of activities carried out:
The main aim of the sustainability activity is ensure the most appropriate impact of the project on each target group and the ensuring of the sustainability of the project after the end of the funding period.

The strategy to guarantee the project's sustainability will be based on 5 main activities:

1) Involvement of the project beneficiaries

2) Involvement of key actors.
Associatd partners and link at the moment :

C.G.F.S. Centro Giovanile di Formazione Sportiva Via Pomeria, 90
Club "Vanguard" – Sport Association (Bulgaria) Str. Tzar Osvoboditel 253
CONI Regionale Toscana viale Milton 99
Ed. Fisica e Sportiva Livorno of MIUR -Ufficio VIII ambito territoriale della provincia di Livorno Piazza Vigo, 1
Lega Nazionale Dilettanti Regional Committee of Tuscany Comitato Regionale Toscana Via Gabriele d'Annunzio, 138c
M.I.U.R, _ U.S.R. Toscana Ufficio VIII Ambito territoriale provinciale di Arezzo Via P. della Francesca 13
MIUR – Ufficio Scolastico Regionale Ufficio V Ambito Territoriale Di Firenze via Mannelli 113
National League of Amateur Football- Local Section of Florence and Province Delegazione - Firenze Via Gabriele D'Annunzio, 138
National Ministry of Education- Regional Office for Tuscany Ambito territoriale PRATO Viale Borgovalsugana
Polisportiva Robur Scandicci via Rialdoli c/o Palazzetto dello Sport
Ufficio Educazione Fisica e Sportiva National Ministry of Education Local Area of Pistoia via Mabellini 9
XXVII Liceum Ogólnokształcące w Krakowie – Senatorska 35, 30-106 Kraków, Polonia

Two new associated partners:
-Gruppo Fratres-Lastra a Signa (FI) an association of volunteers dealing with healthylife and blood donors
-Delegazione Prato Coni FIPSAS ( sub and river fishing)


3) Maintenance of the project outcomes.
Both the project coordinator and its partners are committed to maintain the project Portal for at least 5 years after the end of the EU funding period. They are committed to continuously update the portal with the latest information and material in order to keep the portal alive.

4) Insertion of the project outcomes into public and private in-service training offer for school teachers

5) Organization, in the years to come, of training initiatives and events in the field related to the project

Description of activities carried out:
Datini translated all the forms into Italian language, included brochure and Portal
Links to the project portal have been inserted on www.datini.prato.it
Contact have been taken with education authorities ( Local area of Prato and Scholastic Office of Tuscany)
Contacts had been renewed with the associated partners that from the beginning gave his adhesion

Outcomes:
The outcomes given in this step are good.

Evaluation of the work undertaken:
This activity is now finished , . The activities had been well developped , and IPS DAtini had increased exploitation links and associated partners as requested