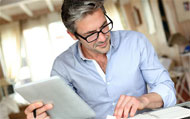 This section allows a constant communication and sharing of information among the project partners as far as the activities for the different intellectual outputs are concerned.

Each project partner uploads to this section on a three month basis.
Back to the Work in Progress List
click here for the printable version

Partners' Institution:
Bilecik Provincial Directorate of National Education

Project's period (from/to):
01 January 2015 - 31 December 2016

Objectives of activities carried out:
Phase 3 "Testing of the Database and Toolkit" aims to involve teachers in the testing and exploitation of the Database and toolkit with their students and in a transnational peer to peer knowledge sharing experience.

Project partners will involve teachers in making use of the Database and Toolkit in order to plan, organise and manage pilot initiatives to promote the participation of students to sport and physical activities.

Each project partner will make use of the information and suggestions contained in the Database and/or the Toolkit to organise initiatives, activities, games etc. and evaluate their results.

The testing will be carried out in parallel in the different countries and a transnational discussion and knowledge sharing experience will be enhanced, through the use of ICT, allowing the teachers to compare their experiences and assess them according to a peer to peer approach.

Description of activities carried out:
Bilecik Provincial Directorate of National Eduıcation and Foundation of Cultural and Business Potential of Civil Society (FDCBPCS) are working together to create the toolkit.
The toolkits were created with a teamwork and they were translated into all partner conutry languages. They can reach many people by the way using many languages.
the database of the protal is inuse and many people surfing on the net can reach many soruces from the portal all the time.

Outcomes:
The people using the portal are sending their comments to the protal and during the teachers meeting and the sports festival we could have chance to get their feedback about the toolkits. The outcomes of the activity seems to be so useful.

Evaluation of the work undertaken:
Teachers meeting and Sports Festival were held within the project year.