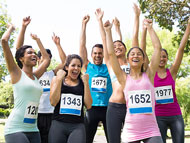 Collection of initiatives aiming at promoting:
awareness of importance of sport at school level
social inclusion and prevent early school leaving
an ethical approach to sport
all types of sports at school level

Title of the initiative:
mountain bike

Web site of the initiative:
www.ferrarispancaldo.it

Date of the Event:
May 2015

City:
Savona

Sport:
Cycling

Aims:
promotion of an ethical approach to sport
promotion of awareness of importance of sport at school level

Description of the initiatives:
The activity of mountain biking, especially practiced in our area (Liguria-Italy) in relation to its shape and close to the sea, is a fun and educational time for all teenagers.
Our Institute has organized this current academic year a MTB race between agility students from 14 to 16 years of age, in conjunction with the activity of orienteering. This activity was carried out at a farm in the territory that runs a green area where it was built a path MTB, agility. This path involves overcoming small obstacles, balance on pallets, in conduit, turns, climbs and descents. The race plans to make the entire path (about 200 meters) in the shortest possible time without incurring a penalty, which consisted in diverting from an obstacle, put your foot on the ground in overcoming the same or at a stage of equilibrium. At the final time you add the penalties relative to the value given to each time. This activity represents a great incentive in learning and especially in the consolidation (considered the age ranging from 14 to 16 years) of general motor quality and specifications.
Our Institute is also proposes to organize a similar project for the new school year (2015/16) which will see the introduction of even a part on the theoretical and practical knowledge and mechanical maintenance of mountain biking and also with a succession of teaching-related interventions and then driving technique of mountain biking.

Supporting Documents: