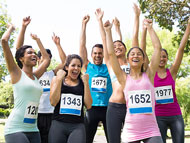 Collection of initiatives aiming at promoting:
awareness of importance of sport at school level
social inclusion and prevent early school leaving
an ethical approach to sport
all types of sports at school level

Title of the initiative:
Traditional sports

Web site of the initiative:

Date of the Event:
2015 Turin

Country:
Italy, United Kingdom

City:
The European capital of sport (2015 Turin)

Sport:
Archery, Athletics, Cricket, Football, Hockey, Martial Art, Multi sports, Shooting

Aims:
promotion of all types of sports

Description of the initiatives:
Recently ACES Europe through its network of European cities of sport has presented a new project titled "Traditional sports" with the aim of developing an exquisite work recovering those primitive and indigenous sports such as pelotamano, ancient sailing , Highland games, Gaelic football, etc.. In this new 'Call of Proposals' are involved a total of seven cities which are: Alba (Italy), Bilbao (Spain), Hamburg (Germany), North Lanarkshire (Scotland), Marseille (Split), Split (Croatia) and Thurles (Ireland). This project is intended to disseminate the traditional sports through a film that will be recorded during the course of the work proposed and also will celebrate the first European thematic fair held annually in different European Capital of Sport.

Supporting Documents: