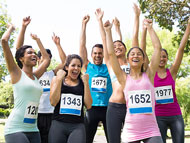 Collection of initiatives aiming at promoting:
awareness of importance of sport at school level
social inclusion and prevent early school leaving
an ethical approach to sport
all types of sports at school level


Title of the initiative:
Beach volley

Web site of the initiative:
www.istruzionesportiva.it

Country:
Italy

City:
Bibione (Venezia)

Sport:
Archery, Football, Tennis, Volleyball

Aims:
promotion of all types of sports
promotion of an ethical approach to sport
promotion of awareness of importance of sport at school level
promotion of social inclusion and prevention of early school leaving through sport

Description of the initiatives:
This events resulted from the collaboration of SPORTS MEETINGS SRL , ASD BEACH VOLLEY GROUP , ITALIAN VOLLEY LEAGUE sponsored by KINDER in 2009.
This activity took place in Bibione in the " INTERNATIONAL TOURIST VILLAGE " in may.
Fifty students attending the second year of upper secondary school
( aged 15-16 ) in different courses. ( foreign languages, applied science and technologie, scientific studies ) took part in the project.
The above mentioned goals were achieved thanks to an active partecipation in the planning of the various activities :
- Umpiring or refereeing and organization of the team;
- Technical beach lessons both in Italian and in English;
- Technical archety lessons;
- Beach Tennis tournament;
- Beach Soccer matches;
- Participation in entertainment activities (talent show)
- Turnout in the daily housekeeping of the bungalow and responsible communal life learnig.

Supporting Documents: