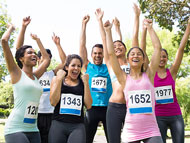 Collection of initiatives aiming at promoting:
awareness of importance of sport at school level
social inclusion and prevent early school leaving
an ethical approach to sport
all types of sports at school level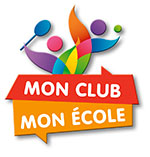 Title of the initiative:
Mon club mon école / My club my school

Web site of the initiative:

Date of the Event:
All year long, every year

Country:
Belgium

City:
Wallonia and Brussels

Sport:
Multi sports

Aims:
promotion of awareness of importance of sport at school level

Description of the initiatives:
Within the framework of the operation "Mon club mon école", the French-speaking Community of Belgium, through Adeps*, offers grants to school. It encourages sport clubs to promote their discipline among students, to stimulate new passions and maybe to discover new talents.
The idea is to create a relationship between schools and local sport associations to make students discover a sport discipline through an adapted pedagogical and playful approach outside physical education hours.

Adeps provides a grant, per organised cycle:
- €500 to the organiser (up to 4 cycles per club or federation), covering renting, material and/or sport supervision fees.
- €150 to the school, covering organisation/occupation of sport infrastructure fees.

*Adeps: Administration de l'Éducation physique, du Sport et de la Vie en Plein Air (Administration of physical education, sport and outdoor life).

Iniziative in national language

Supporting Documents: