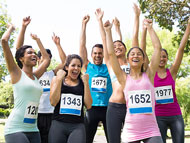 Collection of initiatives aiming at promoting:
awareness of importance of sport at school level
social inclusion and prevent early school leaving
an ethical approach to sport
all types of sports at school level

Title of the initiative:
Coca Cola Development League

Web site of the initiative:

Date of the Event:
10-11 October 2015

Country:
Turkey

City:
Takes place in 6 reagons of Turkey

Sport:
Football

Aims:
promotion of an ethical approach to sport
promotion of awareness of importance of sport at school level
promotion of social inclusion and prevention of early school leaving through sport

Description of the initiatives:
Coca-Cola has been sponsoring Turkish National Football Team since 2004.

Coca-Cola has been supporting young football teams by sponsorship since 2008. It aims to create new generations with good behavior, a good citizen, a good sportsman. It established Coca Cola Development Leagues at 6 regions of Turkey. There are 102 clubs competing in these leagues. Besides the achievements of skills and development of footballers, their success at school, development of behaviors are also being taken into consideration. Social and cultural activities of footballers are also supported by the promoters. At U14, U15, U16,U17 and U18 categories of Coca Cola Development Leagues there are totally 102 teams competing and there are about 8000 footballers in 102 teams. Turkish Football Federation selects footballers for Young National Football teams 98 % from these football teams, so attending these clubs is the most precious thing for a young footballer to make a start for his professional career.

genç milli futbol takımlarının %98'i bu oyuncular içerisinden oluşturuluyor.

Iniziative in national language

Supporting Documents: