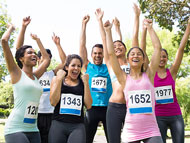 Collection of initiatives aiming at promoting:
awareness of importance of sport at school level
social inclusion and prevent early school leaving
an ethical approach to sport
all types of sports at school level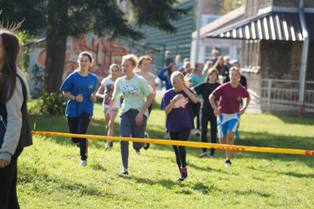 Title of the initiative:
The Annual Autumn Cross Country Race

Web site of the initiative:

Date of the Event:
02.10.2015

Country:
Poland

City:
Gdańsk

Sport:
Athletics

Aims:
promotion of an ethical approach to sport
promotion of awareness of importance of sport at school level
promotion of social inclusion and prevention of early school leaving through sport

Description of the initiatives:
The annual cross country run of ZSO nr 6 in Gdansk arranged by the school's PE teachers, was a great organisational success. The 12th edition gathered an incredibly high number of participants - 119 girls and boys aged 13-19.
The route led around the school building and between the school's sport facilities, with the finish line near the new sports hall. The distance was just a little more than 1km to make it possible for everyone to participate and finish the race. Before the race the participants took part in an obligatory warm-up.
The idea of the run is to promote sport and physical activities among young people who are now less and less interested in working out. The other aim is to show the kids that it is not the result that matters, it is the attendance, the fun, the competition and the challenge. Every participant who crossed the finish line was the winner. Such events, especially taking place in such beautiful weather conditions, consolidate our school society and make the children feel valuable and confident.

Supporting Documents: