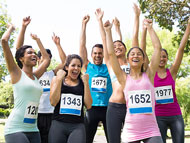 Collection of initiatives aiming at promoting:
awareness of importance of sport at school level
social inclusion and prevent early school leaving
an ethical approach to sport
all types of sports at school level

Title of the initiative:
Morning practices for the juniors

Web site of the initiative:
www.tapiolanhonka.fi

Date of the Event:
1.9.2015-30.4.2016

Country:
Finland

City:
Espoo

Sport:
Basket

Aims:
promotion of all types of sports
promotion of awareness of importance of sport at school level
promotion of social inclusion and prevention of early school leaving through sport

Description of the initiatives:
Special practices in the mornings before school for talented juniors. Cooperation between schools and Tapiolan Honka. Our coaches are professional basketball coaches who are able to be personal coaches for juniors in the mornings. We also offer physical activities outside basketball, a wide range of exercise: fit ball, balance, muscle maintenance, mobility etc.
Schools will give students free time for morning practices and that helps them to concentrate on practices and after that they have time for studying.

Supporting Documents: