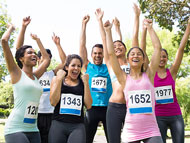 Collection of initiatives aiming at promoting:
awareness of importance of sport at school level
social inclusion and prevent early school leaving
an ethical approach to sport
all types of sports at school level

Title of the initiative:
"Oval Planet" Operation

Country:
France

Sport:
Rugby

Aims:
promotion of an ethical approach to sport

Description of the initiatives:
This operation is an initiative of the French government and is associated with the French Rugby Federation and the National Union of sport at school.

This initiative is aimed at high school students, all over France.

The aim is threefold :
- show the importance of sport by organizing rugby games,
- teach the importance of rules and the respect of rules in sport,
- teach the history of rugby, through the discovery of the different world teams.

Supporting Documents: