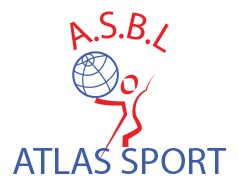 Title of the initiative:
Sport camp

Web site of the initiative:

Date of the Event:
Summer and winter holidays

Country:
Belgium

City:
Liège

Sport:
Athletics, Badminton, Climbing, Cycling, Dancing, Football, Gymnastics, Hockey, Horse riding, Ice skating, Martial Art, Rowing, Swimming, Table tennis, Tennis, Winter Sports

Aims:
promotion of all types of sports
promotion of an ethical approach to sport
promotion of awareness of importance of sport at school level
promotion of social inclusion and prevention of early school leaving through sport

Description of the initiatives:
"Athénée Liège Atlas" is a public general, technical and vocational secondary school in Liège that includes a sports section. Every summer and winter, it organises a sport camp with various sport activities for children between 3 and 16 (the age range depends on the chosen activity).

The declared objectives are:

- To guarantee sport development and knowledge through practice and education;
- To offer children sport alternatives to keep busy in an healthy way;
- To make children discover the practice of various sport activities;
- To give children, through sport, the possibility to make social contacts with other young people;
- To give children a taste for sports and the rules that frame them, such as respect, sportsmanship, sharing, discipline;
- To create a framework to practice sport in family;
- To discover nature through various sport activities.

For summer 2015, the available activities (and age groups) are:

- Psychomotor education (3-6)
- Psychomotor education – pony (4-6)
- Pony – horse riding
- Japanese martial arts (6-15)
- Climbing (7-15)
- Multisport (6-14)
- Football and indoor football (6-14)
- Swimming (5-14)
- Combined sports (8-16)
- Tennis (6-14)
- Dancing – Funky jazz & zumba (5-15)
- Ice skating (5-15)
- Magic – sport (7-15)
- Mixed – mountain bike – rowing – kayak (10-16)

Each discipline has its own graduated specialist. The number of participants for each discipline is limited.

Iniziative in national language

Supporting Documents: