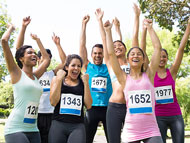 Collection of initiatives aiming at promoting:
awareness of importance of sport at school level
social inclusion and prevent early school leaving
an ethical approach to sport
all types of sports at school level

Title of the initiative:
Golden Ticket Scheme

Web site of the initiative:

Date of the Event:
July 2015

Country:
United Kingdom

City:
Dundee

Aims:
promotion of all types of sports

Description of the initiatives:
Aims
To provide free sports activities for looked after children who would be unable to afford summer camps.


Active Schools (In partnership with Dundee Academy of Sport) have been able to provide 'Golden Tickets' for around 200 children and young people to attend an array of summer sports camps during 2015 summer holidays. The Golden Ticket allowed a child to attend a summer camp listed on the Active Schools website free of charge. To ensure that the opportunity were accessed by children who would benefit the most, we worked closely with the School Community Support Service (SCSS) , Social Work, NHS, Community Learning & Development (CLD) and Leisure and Culture Dundee (L&CD).

The promotion was aimed at encouraging or supporting families who are in most need to access a range of sports or activity camps. The sports and activity camps were delivered by different providers such as local sports clubs, Dundee and Angus College, Leisure and Culture Dundee, Active Schools and the Ancrum Outdoor Centre. Supported by the SCSS development workers and social work colleagues, children were able apply online for a programme or activity of their choice.

Supporting Documents: