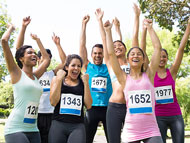 Collection of initiatives aiming at promoting:
awareness of importance of sport at school level
social inclusion and prevent early school leaving
an ethical approach to sport
all types of sports at school level

Title of the initiative:
Community Sports Hub

Web site of the initiative:

Date of the Event:
Ongoing

Country:
United Kingdom

City:
National

Aims:
promotion of all types of sports
promotion of an ethical approach to sport

Description of the initiatives:
The community sport hub initiative from sportscotland is an exciting and innovative approach to the development of sport in local clubs. It is designed to increase the number of people of all ages participating in sport in communities across Scotland and is another contribution to the Scottish Government's 2014 legacy They focus on the clubs and other local organisations that want to work together to improve the sport offered in their local community.

A community sport hub is focused on the clubs around a sport centre, community centre, school, park or a playing field pavilion. In some cases a community sport hub combines a number of these places, or it may simple centre on a single-venue hosting many clubs. The 'hub' is essentially a collective of progressive sport clubs working together in a local community.

Each community sport hub is unique but the common thread is that each works to the following five principles:

1. Growth in participation
2. Engage the local community
3. Promote community leadership
4. Offer a range of sporting opportunities
5. Bring all appropriate (key) partners/ groups/people together.

Each community sport hub develops their own vision and values to ensure all involved are clear on the work they will do together, which is detailed in a simple, clear plan to improve the sport on offer.

Supporting Documents: