STUDENT INFORMATION

Name of the student:
Armel Body

Country:
Belgium

Sport:
Football
SCHOOL INFORMATION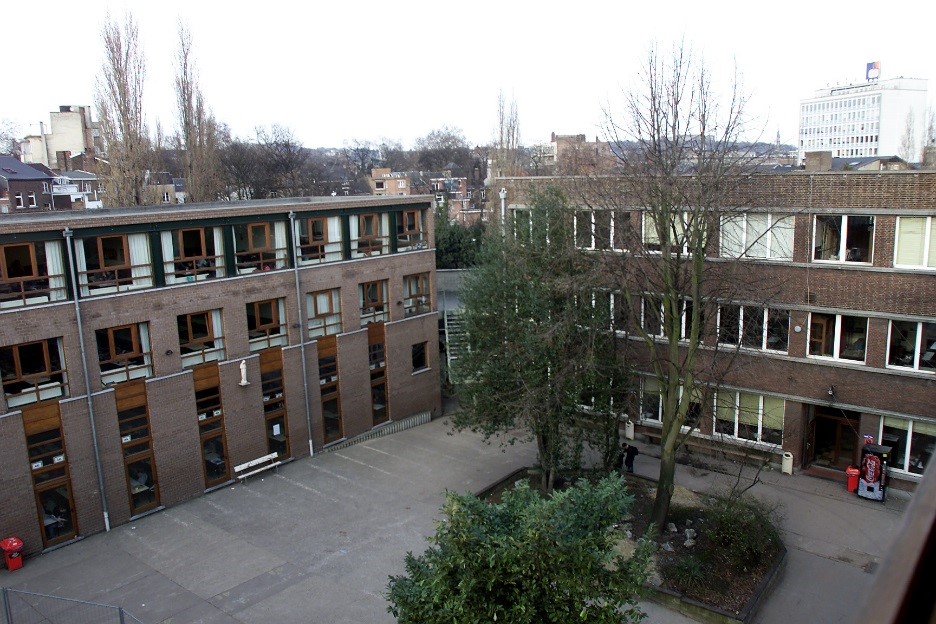 Name of the School:
Collège Sainte-Véronique

School Typology:
General secondary school

Address:
Rue Rennequin Sualem, 15 4000 Liège

Tel:
+3242524072

Fax:
+3242542840

Web site:
www.college-sainte-veronique.be

E-mail:
CASE STUDY

The Context:
When and how your passion for sport started?
My passion for sport started thanks to my father, because he too liked football. He enrolled me when I was five.

Who and how supported you (teachers, parents, friends, etc.)?
Firstly, I think the most important thing is the parents because they take us to practice and matches. And then to pay for the subscription and football equipment. But friends are super important because we are young, we play for fun and we can't have fun without friends. Coaches are essential to make us evolve.

Do you think that sport improves relationships with others?
Yes, sport is before all a sort of sociability because we meet a lot of people and make many new acquaintances. Most people I know, I know them from football.

Do you think that sport infrastructure of your school are adequate?
I can't judge the sport infrastructures of my school because I don't use them, I train independently from school.

What do you think about Physical Education at school?
I don't practice sport education at school because it is replaced by football.

Do you think that young people are encouraged to practice sport in your country?
I think yes, because there are many organisations of races. And in sport, Belgium is ranked quite high.

Balancing Sport and Education:
How many hours per day/week do you dedicate to sport?
I dedicate about 13 hours to sport per week. 11 hours to football and 2 hours to bodybuilding.

How many hours per day/week do you dedicate to studying?
For school, every day we have 1h30 to study and also at least 3 hours in the weekend.

Please describe the successes you achieved in your sport activity
I am not in the top but bot among the last either. Now, in football nothing is sure, so you have to work every day to succeed. We cannot rest on our laurels, that is sure.

Please describe the performances of your school career
As long as I don't repeat the year and don't have failure I consider it a success. But for this I need a positive attitude in class in order to better study and have it easier. Because we already have too little time with practice, so we can't waste time.

What kind of impact did the sport had on your school career?
Without sport I wouldn't have taken my studies as seriously as I do. Because when I didn't work well my coach told me to pull myself together or have it would have effects on practice, and since then I have always worked.

Do you think that your school performances would have been better without the sport activity?
No, I think without sport I wouldn't have had the strength to study. With football, I had a motivation to study.

What kind of solutions did you identify to balance the sport activity and the school career?
My solution is to listen well in class in order to understand more easily and thus to make study easier. I have a study timetable before and after practice so, I force myself to study.

Do you have any suggestion to achieve a better balance between school career and sport activity?
Listen to the advice teachers give us because they know how to address school with sport on the side, but to me the most important is to listen and participate in class.

Future Perspectives:
Which are your plans for the future? Sport, university or work?
My project is to finish secondary school and then to dedicate myself to football if I have the opportunity, and if I don't I will keep studying. But my goal is to become a professional football player.