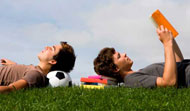 Collection of case studies of school students who succeeded in balancing school career with the passion for sport.
STUDENT INFORMATION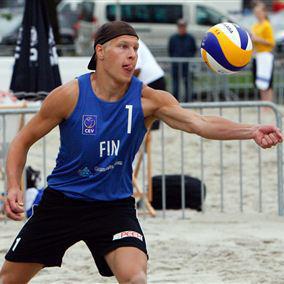 Name of the student:
Jyrki Nurminen

Country:
Finland

Sport:
Volleyball
SCHOOL INFORMATION

Name of the School:
STADI - Helsinki Vocational College

School Typology:
Vocational College

Address:
Nilsiänkatu 6, 00510 Helsinki

Tel:
+ 358 9 310 8415

Web site:

E-mail:
CASE STUDY

The Context:
When I was six years old, I followed my big brothers to the volleyball court, and never wanted to leave after that. My father coached all of us until it was time for my brothers to continue playing for the Finland Volleyball Junior National team. That's one of the reasons they have always been my idols and motivated me to train even harder.
In comprehensive school I played volleyball three times a week and on other days I did all kinds of sports from ice hockey and downhill skiing to football and floorball. When I went to high school, I started training volleyball more regularly, about five times a week plus weight training. I also started playing in an adult team, which taught me how to train regularly, obey the team's strict discipline and deal with adults as a teenager. You could say that volleyball has helped me to grow up safely in the spirit of Fair play.

Balancing Sport and Education:
At the moment, I train 20 hours a week and on weekends we have matches. We do both volleyball specific training and general weight training. I only have to do around five hours of school per week, since the final project is the only thing I have left. I ended up studying Safety and Security because of my dream to one day work for the Rescue department. The study program for athletes at Helsinki Vocational College, that lets you combine your studies and training, was perfect for me. Distance learning and tasks gave me the chance to work on my studies while training and competing abroad. At school I was able to catch up with the others by doing all the work in the afternoon as I was always training in the morning. It was easy to negotiate with teachers when I always kept my word and did my best.
-Silver Medal in Beach volley in 2015, Bronze Medal in 2013 and 2014 in the National Championships of Finland
-Representing the Finland National team in Beach volley
-Olympic trials in 2014 and 2015
-Beach volley European Olympic games in Baku in 2015

Future Perspectives:
In the future, I plan to continue playing volleyball and even turn that into a career for myself. I dream about succeeding in international matches and getting even more awesome experiences while playing abroad