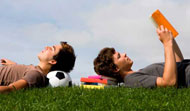 Collection of case studies of school students who succeeded in balancing school career with the passion for sport.
STUDENT INFORMATION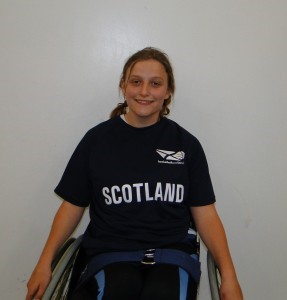 Name of the student:
Gemma Lumsdaine

Country:
United Kingdom

Sport:
Basket
SCHOOL INFORMATION

Name of the School:
Dundee and Angus College

School Typology:
College

Address:
Gardyne Road Dundee & Angus College DD5 1NY

Tel:
0300 123 1010

Web site:

E-mail:
CASE STUDY

The Context:
Gemma first started playing wheelchair sport when she 15 (wheel chair rugby league) through Dundee Dragons. Through her rugby league she was encouraged to play wheel chair Basketball and was quickly given the opportunity to train with the U19 Scotland squad. Her first international tournament (Sheffield) came when she was 16 and was against other home nations. She is now the captain of the U19 Scotland squad and the vice-captain for the U23 squad. She also trains and competes in wheelchair basketball and rugby league for clubs.

Balancing Sport and Education:
Gemma is a Full time student at D&A College, where she attends four days per week. She is studying a Certificate in Coaching Sports & Fitness. She had previously achieved numerous National qualifications at level 4/5 and studied a Higher qualification in computing at school. Gemma successfully balances the demands of both college and her wheelchair basketball/Rugby as a result of her motivation and drive to succeed. She takes responsibility for her own learning and course work, making sure she completes coursework prior to going to her training - 3 times per week (plus competitive matches at weekends). When she is playing for the National team, the college support her through allowing her time off and by providing her with the flexibility to complete her work. In addition to her training and competitions, Gemma also sits on several committees, including the Disability Sports Young Person panel. Gemma finds studying at College easier than school, as all of her subjects are contextualised around sport. For her this provides relevance to her learning and therefore she believes she is even more motivated towards her academic studies.

Future Perspectives:
Gemma is very keen to progress onto the HND in Coaching and Developing Sport in 2016-17, whilst continuing to play wheelchair basketball and rugby at club and International level. She is interested in pursuing a career in the Disability Sports Coaching.