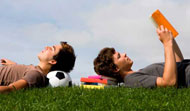 Collection of case studies of school students who succeeded in balancing school career with the passion for sport.
STUDENT INFORMATION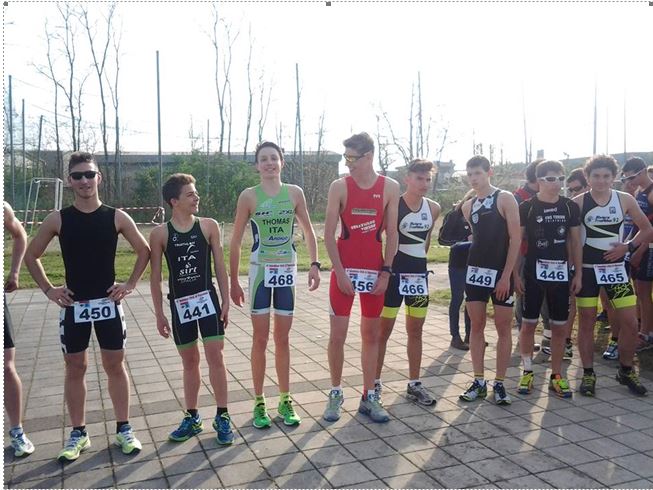 Name of the student:
Stefano Ratto

Country:
Italy

Sport:
Swimming, Bike & run
SCHOOL INFORMATION

Name of the School:
Istituto Istruzione Superiore Rita Levi-Montalcini

School Typology:
Technical

Address:
Corso Carlo Marx, 2 - Acqui Terme

Tel:
0144312550

Fax:
0144311708

Web site:
www.iislevimontalcini.it

E-mail:
CASE STUDY

The Context:
My name is Stefano and I am a sporty boy. I practical as a sport of triathlon for nearly nine years and I must say that I like reeds that the desire to improve it so much. When I do the races over the weekend are always in a good company indeed I know many people in the triathlon and this made me relate a lot. I train a bit when I can because in any case before the sport is the school.

Balancing Sport and Education:
During the winter I try to train 3/4 times a week with one or two workouts a day depending on if I have much to learn. Obsviously my training days I did not count the race weekends and in the summer I can better manage my workouts in fact I train almost every day. Unfortunately, when school starts in September every weekend I committed by Italian championships having two races over the weekend and this slows me down a lot with the study. At school I try to commit myself to the maximum and the will is so even though sometimes I can not to do many absences during the year and those that do are inherent to the sport.

Future Perspectives:
Biginning the third year of school and becoming harder path (both sports school) will try to better manage schedules. This year I can be very satisfied because I got mant competitive success; certainly the first result is what made me win championships with the team in the Italian city of Perugia and took place in the discipline that duathlon: run bike run. In general however throughout the year I got in all the races of the good results that are found in the middle or before the middle.