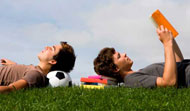 Collection of case studies of school students who succeeded in balancing school career with the passion for sport.
STUDENT INFORMATION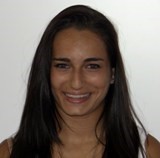 Name of the student:
Arianna Rocca

Country:
Italy

Sport:
Gymnastics
SCHOOL INFORMATION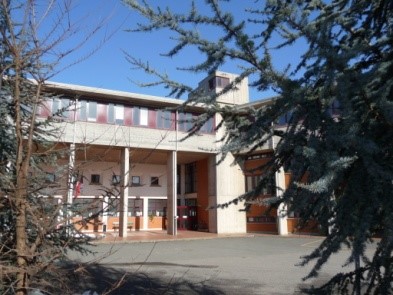 Name of the School:
Liceo E. Amaldi

School Typology:
Liceo

Address:
Via Mameli, 9 - Novi Ligure

Tel:
014376604

Fax:
014376605

Web site:
www.liceoamaldi.net

E-mail:
CASE STUDY

The Context:
-I started practicing gymnastics at the age of two and a half years, following in the footsteps of my brother who already practices this sport.
- I have always been supported by my parents in every way. At school level, I almost always had available and understanding teachers but I did not have benefits compared to my schoolmates. Even sports clubs have always supported me in my sports experiences.
-I think that sport is essential to be able to relate to others, especially when it comes to very young children.
-I believe that sport structures in my school are too old and not very spacious to accommodate all the students of the Institute.
-I do not think that in Italy there is the right and equivalent space for all sports, if not primarily for football. For this reason, I think not so many parents are willing to enroll their children at a sports club.

Balancing Sport and Education:
I train about 24 hours a week .
I study about 2 and a half hours a day.
I participated in the regional championships, inter-regional, national, Italian Championships, international events in France, Serbia, Belgium, in Jesolo and Turin. Since 2012 I have been participating at the Italian Championships Series A1 and I'm part of National Italian team.
Because of the many sports commitments I have been absent at school several times but nevertheless I have always managed to be at the same school level with my mates regarding the educational program.
I have good average school grades.
My sport has always been "accepted" by the teachers adequately; but sometimes my classmates did not understand the true value of sport.
I think that my school results would have been better if I had not practiced sports, simply because I could spend the time that I dedicate to the sport in the study of school subjects.
To be able to combine the sport with the school is important to know how to organize. I attend high school in the morning, in the afternoon I practice sport and I study until late at night (about midnight).
However I believe that it is the passion to push you to do this kind of life, fatigue is less important.
It is important to divide the time of your day fairly for each activity to be carried out, giving more importance to more important activities depending on the time.

Future Perspectives:
As future goals I hope to keep my place in the National Italian team for a few years.
Now that I finished high school I plan to enroll in university in the department of Education and then maybe one day being able to realize one of my dreams that is teaching in nurseries as a children educator