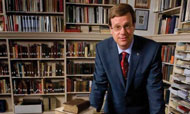 Their support is a key element to promote sport at school
Back to the School Directors Toolkits
How to Integrate Sport into Curricular Activities
School Director

3. Planning physical activity for students before , during and after school additional to the official PE curriculum
It is important to provide children with a variety of activities and times throughout the day when they can be active. Researches show that children tend to have greater physical activity participation levels when they are encouraged to and provided with the opportunity to try different types of physical activity. By providing more opportunities, the children are more likely to find activities that they enjoy. This is important as preference for an activity may also be associated with changes in physical activity levels. There is difference between physical education and physical activity. Physical education (PE) is a class in which students learn the benefits, skills and training principles of physical activity. For example, during a basketball unit in PE students spend time learning the rules of the game and practicing skills specific to the sport, such as shooting or passing. Ideally PE programs show kids why and how to take ownership of their own lifelong fitness plans in a safe and healthful way through a broad range of activities.

Physical activity is anything that gets your body moving – walking, dancing, biking, yoga, exercise, sports, etc. Schools can provide physical activity time through PE classes, recess, fitness breaks, classroom learning that incorporates movement, before and after school programming, field trips that include physical activity and by establishing walk and bike to school programs. As with any effort to create a healthier school environment, parent involvement is crucial for success.

The school setting offers multiple opportunities for all students, not just those who are athletically inclined,to enjoy physical activity outside of physical education classes: walking to and from school; enjoying recess; physical activity clubs, and indoor sports programs; and having classroom lessons that incorporate physical activities. These opportunities help students learn how to weave physical activity into their daily routines.
Learning Objective
The learning objective of this step is to provide knowledge about the various types of physical activities that can be integrated in the school daily life in addition to the official PE curriculum. After completing this step school directors will be able to plan and popularize physical activities of any kind in the school life of children, and furthermore doing it in a way to further motivate students, make them enjoy their time and give them possibilities to be physically active as a way of life, not as a part of their obligations in school.
Online Resources