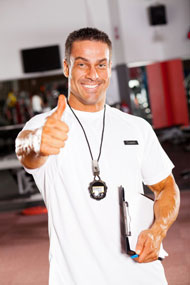 They are the main point of reference for students at school
Back to the Physical Education Teachers Toolkits
Promotion of an ethical approach to sport, including communication strategies with parents
A Toolkit for Physical Education Teacher

8. Ethical behaviour of sports fans and spectators during sporting events
It's incredibly important for sports fans to have a good time during sporting events. They need to feel safe and be able to enjoy the game. Special ethical rules govern how participants of sporting events can behave. Sometimes it is acceptable for enthusiastic fans to act in a way which would be banned in a different public place. For example, spectators at some sporting events are encouraged to scream and cheer to provide support to their team. Sports contests evoke strong emotions; however, they should be kept under control since noise is acceptable at certain sports events and forbidden at others. Sports fans are supposed to behave ethically during a sporting contest, showing respect to others and treating them in a manner he or she would expect to be treated. Inappropriate behaviour, like drinking alcohol, using abusive language, obscene gestures, physical harassment of opposing team fans, heckling and stalking are absolutely unacceptable and should be eliminated. "Be positive" may be a good motto of every sports fan. Such an attitude includes a range of different behaviours - from excluding violence and abusive behaviour of "negative cheering" to creating a peaceful and litter-free environment inside a sporting event venue.
PE teachers and sports coaches have a responsibility to teach young people proper ways of supporting athletes according to social expectations. The Online Resources of this module provide educators with inspiration to establish sports fan codes of ethics for students at all learning levels. Besides, among the best practices to be found on the NPFP project portal there are examples of interesting initiatives aiming at promoting appropriate ways of supporting sports teams and athletes as well as creating a positive approach to other groups engaged in sport, such as athletes, spectators, coaches and sports officials.
Learning Objective
The objective of this step is to highlight the importance of educating young sports fans and spectators in the field of ethical behaviour during sporting events and supporting the athletes in the spirit of fair play.
Online Resources