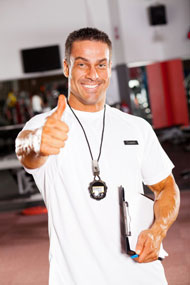 They are the main point of reference for students at school
Back to the Physical Education Teachers Toolkits
Promotion of an ethical approach to sport, including communication strategies with parents
A Toolkit for Physical Education Teacher

9. Ethics in coaching
Coaching is more than just sport. Coaches, like all teachers, are a part of the educational process and they serve as influential role models for their students. It may be a huge challenge to be a good, positive role model, since participants need a coach they can respect. When we think about the qualities of a good coach, several issues come to mind, such as teaching positive sports-related values, ethical decision-making, good communication skills and effective cooperation with parents as well as producing a positive personal image of a competent, reliable and friendly person of high moral standards. If a coach possesses physical attributes considered as attractive as a result of a fit and healthy lifestyle, it may be an additional motivating factor for students. A positive coach, following a well-defined coaching philosophy, may be a key ingredient in the success of his or her athletes. A coaching code of ethics also involves dealings with other coaches, athletes' families, local communities and the news media which extends beyond gyms and sports fields.
Useful information for PE teachers and coaches is available in the Online Resources section of this step. It provides interesting tools, analyses and reflections on the topic as well as strategies concerning effective cooperation with parents. The materials may serve as a source of inspiration and encouragement for upgrading PE teachers' coaching skills.
Learning Objective
This step aims at raising awareness of a role of a sports coaches in young people's lives, their huge responsibility in promoting ethical conduct in both fields: a sports career and everyday behaviour.
Online Resources