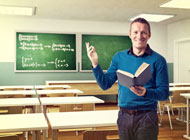 Teachers of all subjects can contribute to promote sport at school
How to integrate sport and healthy lifestyle approaches into the students' educational pathways
Teacher of All Subjects

5. Planning and Supporting Teachers from other Curricular Areas
This chapter provides examples of joint approaches and shared 'projects' through PE, Sport and Physical activity/other curricular areas. It will also provide teachers with a platform to develop 'project' planning.
Learning Objective
• To promote the further use of PE, Sport and Physical Activity as a 'context' for learning in other curricular areas.
• To provide a resource that enables teachers from all 'core' subject areas to plan and deliver learning and teaching.
Online Resources
Resource