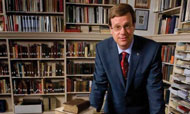 Their support is a key element to promote sport at school
Back to the School Directors Toolkits
Sport as a Mean of Social Inclusion
A Toolkit for School Director

4. Imagine ideas to attract students back into school.
1. Offer fun sport activities to young people and their educators.
2. Make the most of their visit and take a tour of the school.
3. Offer role-playing games to make them understand the rules of community life.
4. Offer other playful activities by the general fields teachers/educators.
5. Offer then other practical activities in connection with different professional fields.
6. Organize a meeting between the young people and professionals who will show them the jobs they need by offering them firstly internships, and then alternance training.
Learning Objective
The aim is therefore to slowly :
• Bring them back into school
• Make them understand the rules of community life through playful activities.
• Show them that schooling can be very different from what they have known so far and that made them fail.
• Make them discover what they like and what they can do through different activities.
• Organize meetings with professionals to help them enter the entrepreneurial world.
Online Resources