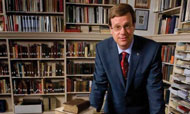 Their support is a key element to promote sport at school
Back to the School Directors Toolkits
How to Support Students to Balance Sport and Study at School
School Directors

8. Make use of the recognition of learning outside classroom
There are certainly ways of proving some outside classroom learning via sports (e.g. teamwork, social skills, language skills, etc.). Make vocational teachers and study counsellors plan and discuss together about the possibilities for recognition of the informal or non-formal learning outcomes. Give the students opportunities for skills tests and exams according to their sports activities schedules – sometimes it might be impossible to join the group exams or tests. Sport activities may here be in an important position as athletes may travel to other countries, speak foreign languages and acquire other important skills, including lifelong learning skills that should be a part of all studies.
Thanks to sport activities, students achieve different learnings, not only in sport but also on ethical, emotional, behavioural and relational issues. They also help develop personal commitment in the training process. Create – together with the student – an individual study plan with individual goals and steps of how to reach these goals.
Learning Objective
The learning objective of step 8 is to introduce the principles of recognition of prior learning or of learning outcomes acquired via informal or non-formal learning. It is advisable that the teachers and study counsellors get to know deeply the student's background and the nature of the sport activities, e.g. are there travels abroad, possibilities for the use of foreign languages, special vocabulary related to the sports, etc.
Online Resources