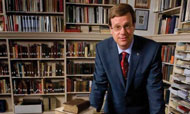 Their support is a key element to promote sport at school
Back to the School Directors Toolkits
How to Support Students to Balance Sport and Study at School
School Directors

6. Obtain recognition and financial support from educational authorities (Ministry of Education and Sports)
Search different ways of funding to develop the sport-study section; organise individual lessons and support for the students who are active and goal-oriented in sports.
Many countries have a legal framework for elite and/or promising athletes who are still at school. Depending on the country's legislation, this can involve an adapted curriculum (such as optional classes or physical education classes replaced by training sessions). Be aware of the legislation in your country and provide information to athlete students who may not know how to obtain the status of elite or promising athlete. There also may be school-specific scholarships and grants from the sport associations. Help your students find out these options for funding. Are there also sponsors among companies that would be willing to support the athletes' career?
Learning Objective
The learning objective of step 6 is to remind school directors of the potential opportunities for funding or scholarships for young athlete students. The legislation varies from one country to another, but it is important that the school direction is aware of the possibilities that are offered for their students or schools.
Online Resources