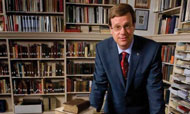 Their support is a key element to promote sport at school
Back to the School Directors Toolkits
How to Support Students to Balance Sport and Study at School
School Directors

5. Include parents
Parents need to take part in their children's project.
Explain to the parents the reasons behind the students' behaviour and choices (e.g. sleep, nutrition, schedules, time spent on school and on sports, parents' involvement, etc.). Create an open and confident relationship between parents, students and school.
Discussions with the parents could address the following topics:

• Organising the student's schedule
A sport activity in complement to the regular school path is for children a factor of intellectual and psychological balance. The sport activity needs to find its place in the child's schedule, it needs to be perceived by the child as leisure time, not as an additional duty in an already busy schedule.

• Clarifying the stakes of both education and sport
Not all athletes can make a living from sport, it is therefore dangerous to make it the focus of regular education. Explain to the student that only being in the service of one's school studies the sport they practice will be useful. As long as the child cannot be a professional athlete, parents should give priority to their school path, congratulating the child on their good marks or encouraging them to give priority to school.

• Downplaying the consequences of failure
In case of a bad result in sport, remind the child that practice makes perfect, as long as they do not let go.

• Making links between sport training and intellectual activities
Sport can often be used to explain students the meaning of homework or the need to persevere even when you do not understand at once (see examples in Step 1).
Learning Objective
The learning objective of step 5 is to make sure that the parents are invited to the common communication that aims at supporting the student's progress and success both at school and in sports. Sometimes school teachers and directors take it for granted that parents follow very closely their children's progress, but there has to be common interaction so that everybody knows that the student is going in the right direction and that they can help and intervene if problems arise.
Online Resources