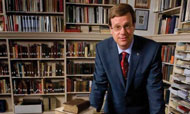 Their support is a key element to promote sport at school
Back to the School Directors Toolkits
How to Support Students to Balance Sport and Study at School
School Directors

9. Give options for the student
There are certainly many different ways of acquiring the information and knowledge taught at school. It is not always necessary to attend the school lessons, but a student may also show their competences and skills in other ways. By providing for the students these options for different ways of learning, the teacher may also vary his / her work contents and get new perspectives for teaching and learning. It may raise the motivation for teaching and also provide new and modern teaching methods. However, the school direction should give time resources for the planning – it is sometimes more fruitful to plan on new teaching methods in a group of teachers. Sometimes it is also recommendable and useful to invite the students themselves to plan the new ways of learning. Students should be heard and their suggestions should be taken into account in all curriculum work and development.
Physical and sport activities could be mixed with curriculum content (discovering the geography, flora and fauna of the region during a trekking activity, effects of sport on the body for the biology course…). Sport can also be used to enhance soft and relational skills (teamwork, interpersonal relationships, etc.) among all students (not only athletes).
Learning Objective
The learning objective of step 9 is to motivate teachers to plan and organize their teaching in different ways thinking of different learning styles, different learners and different skills the students have. It is also recommended to get students themselves to participate in the planning of the lessons.
Online Resources