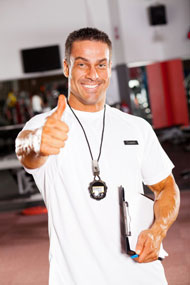 They are the main point of reference for students at school
Back to the Physical Education Teachers Toolkits
Sport as a Mean of Social Inclusion, Including Communication Strategies with Parents
A Toolkit for Physical Education Teacher

8. Twinning between schools
The idea is to put two schools in contact and organize tournaments between them. We are talking about social inclusion so it should be a good or normal school twinned with a disadvantaged school or a school for disabled children.
The tournaments should be directed by Physical Education teachers as well as parents who want. It could take the form of a fair and the school could ask the parents to organize a snack after the tournament and bake cakes, bring drinks…
Learning Objective
Once again, it is a way to involve parents in the lives of their children and create social links. Sport is not only about effort, it also has a clear social dimension.
Online Resources
Sport and social inclusionThis website shows an initiative created in Rennes (France) that helps people in great precarity and teach them different sporting activities. Physical education teachers are involved, and if it is possible in a city, it may also be possible for two schools. Resource available online in French.
Parent EngagementThis web site contains strategies for involving parents in school health and some examples of ways school staff can connect with parents.